Carnet International Tax & Accounting
Always with you…
About us at Carnet International Tax & Accounting
Carnet International Tax & Accounting provides tax and accounting services to entrepreneurs who wish to start business in Japan. We provide tax and accounting assistance to corporations, sole proprietors, investors who have invested or are considering investing in Japan, and to those who seek tax, accounting and international tax services for their subsidiaries in Japan.
Our philosophy is to provide high-quality services at reasonable pricing and contribute to the development of our clients' businesses in Japan.
We have a dedicated team of tax and accounting experts, who are more than capable of handling businesses of all types and sizes.
Support for Company Incorporation in Japan
This service is for individuals and corporations who wish to incorporate a company in Japan. From the selection of the best entity to registration, tax procedures and social insurance procedures, we walk our clients through all the tax and related intricacies of establishing a business in Japan and provide a one-stop service till company incorporation.
- Advisory services for choosing the best entity for a new business in Japan
- Providing one-stop service in cooperation with judicial scriveners who serve as the first point of contact for company incorporation, in addition to providing assistance for company incorporation, address acquisition and bank account opening
- Assistance in tax procedures, social insurance procedures (by our affiliated labor and social security attorneys), and other services necessary for company incorporation
Individual and Corporate Tax Services Necessary for Business
Tax and accounting services for individuals and corporations doing business in Japan. From bookkeeping to financial statement preparation, preparation of reports for submission to parent companies to preparation of tax returns and tax consulting, we leave no stone unturned by providing a wide range of services to support your business aspirations. We also provide tax consultation on international transactions.
Tax Services for Individual and Corporate Businesses
- Services related to preparation of tax returns for individuals, companies, and other business entities, covering income tax, corporate tax, consumption tax (VAT), local income tax, local business tax, property tax, etc.
- Responding to tax audits conducted by the National Tax Agency (NTA) as a tax accountant acting on your behalf
- Other tax advisory services
Payroll
- Monthly payrolls
- Year-end payroll adjustments
- Preparation of withholding tax documents and annual reporting of withholding taxes to NTA on your behalf
- Social insurance services (provided by our affiliated labor and social security attorneys)
Cash Management Services
- Handling payments and other related services on your behalf
Services for Individuals and Foreign Corporations
Tax Services for Non-residents in Japan
We prepare tax returns and provide other tax consultation services to those who need to file tax returns in Japan. Filing of tax returns for foreign nationals residing in Japan depends on the status of residency. The process may become complicated at times. Therefore, if you are a foreign national residing in Japan and need to file tax returns, we recommend that you consult us as soon as possible.
- Preparation of individual income tax returns (for permanent residents, non-residents and non-permanent residents of Japan)
- Other work related to filing tax returns for sole proprietors, including consumption tax (VAT) returns
- Responding to tax audits conducted by the National Tax Agency (NTA) as a tax accountant acting on your behalf
- Tax advisory services
Tax Services for Foreign Corporations Located Overseas

and Non-residents Residing Overseas
We extend our tax and accounting services to foreign corporations and individuals residing overseas who need to file tax returns in Japan. So, if you are a supplier who owns rental real estate in Japan and provides e-services to Japanese consumers, or are a foreign national who had to leave Japan in the middle of the year, and are fretting over filing your returns in Japan, look no further — we are happy to help!
- Acting as a tax agent and providing tax agent services at the request of the client
- Preparing and filing tax returns
Tax Treaties and Transfer Pricing
Tax Consultation Regarding the Application of Tax Treaties
Japan has tax treaties with 150 countries and regions. Examining the applicability of tax treaties becomes even more challenging as businesses continue to evolve and innovate. Feel free to contact us if you have any questions about the application of tax treaties. We will carefully examine your situation and assess the applicability of tax treaties in your case.
Transfer Pricing:
- Our affiliated experts provide all the necessary advisory services and documentation services related to transfer pricing taxation.
Profile
Representative Partner: Hiroko Ogihara
License: Certified Public Tax Accountant in Japan and an Enrolled Agent in the USA.
Education: University of Tsukuba, Master of Law.
Our representative partner, Hiroko Ogihara, has nearly 30 years of experience in tax and accounting services. She worked as an in-house tax accountant for one of the world's leading fastener manufacturers and for a conglomerate chemical company, and then after gaining experience as a tax accountant at an accounting firm, she channeled her expertise to establish the Carnet International Tax & Accounting Services.
She has an extensive experience in handling tax and accounting needs of foreign companies and large Japanese companies, taxation related to international transactions and individual tax requirements of foreign nationals.
Before entering the field of tax and accounting, she worked at a public-listed manufacturer as a lifestyle coordinator for technical trainees who came to Japan from over 30 countries. This experience helped her gain a deep understanding of different cultures.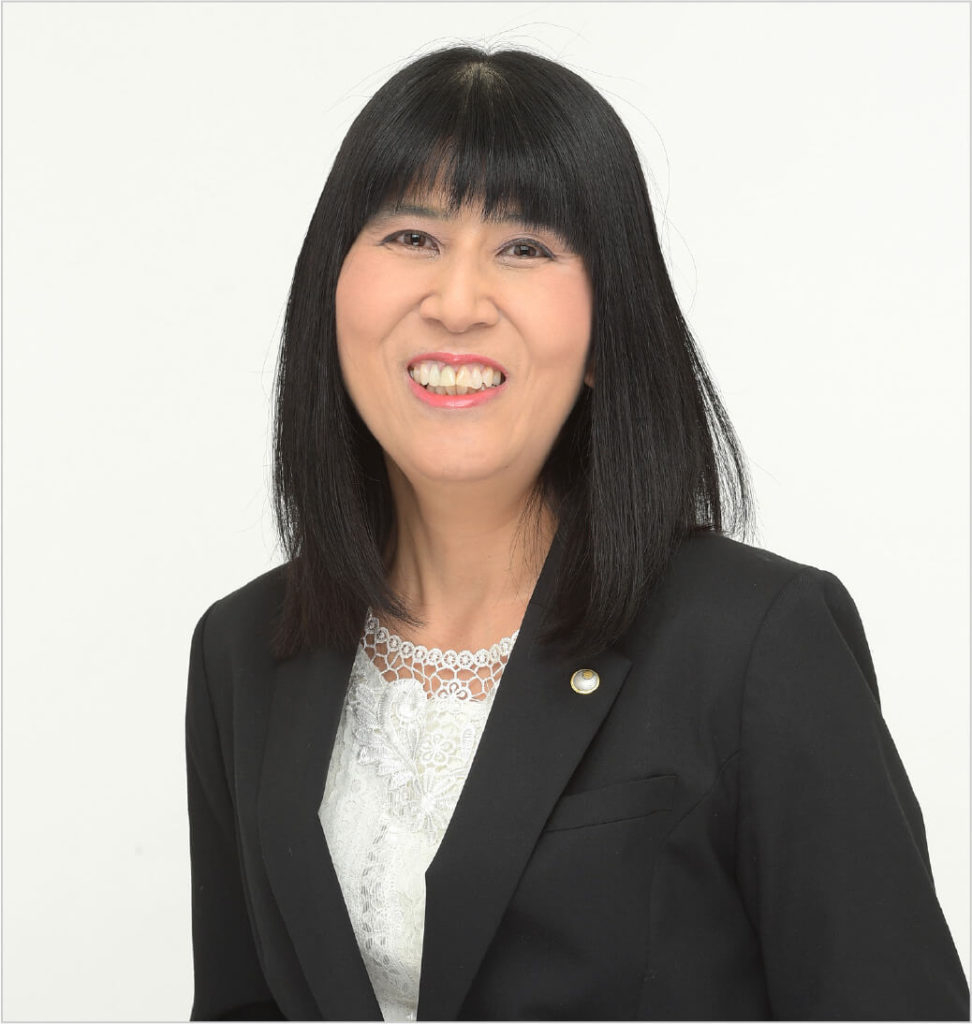 Office Contact Details:
Carnet International Tax & Accounting / Carnet Immigration Scrivener Firm
Representative Partner: Hiroko Ogihara / Certified Public Tax Accountant (JP), Enrolled Agent (USA) / Certified Administrative Procedures Legal Specialist
Address: Create Sakuragaoka Room403, 13-9 Sakuragaoka, Shibuya-ku, Tokyo 150-0031, Japan
E-mail: h-ogihara@carnet-tax.com
URL: https://carnet-tax.com/contents
Tel: +81(3)-6452-5660 Mobile: +81(70)-6647-5644 Fax: +81(3)-6452-5661